WE ARE ON A MISSION & WE NEED YOU!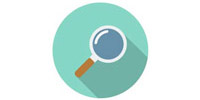 We are looking for an amazing team to help us with our mission to build a first of its kind platform that would help people find & build lasting relationships, making the world a more loving, less lonely and less heartbreaking place, one praise and two less lonely people at a time!
We are currently looking for people who could help us with:
– Front-End Programming
– Back-End Programming
– UI/UX Design
– Business Development & Community Managers
If you'd like to join us on our mission to make the world a better place, kindly leave your details below so we could meet you!